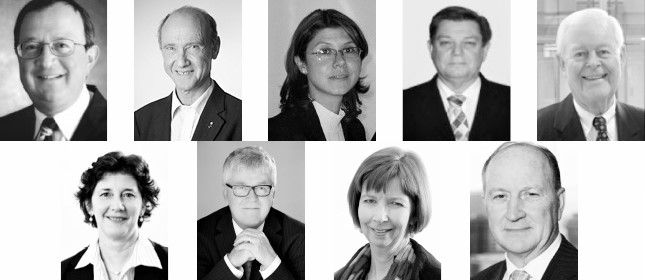 ShareLife Australia was formed in 2006 by a group of eminent Australians with the goal of finding effective solutions to reform Australia's low rates of organ donation for transplantation. Today, ShareLife has expanded to include a larger group of experts from across a broad range of disciplines. Hundreds of highly capable Australians have, and continue to contribute time and expertise to ShareLife on a pro-bono basis to achieve success in finding and implementing a solution.
---
The ShareLife Board comprises professionals from a range of disciplines including healthcare, business, communications, marketing, innovation, project management, accounting and law as well organ donation recipients and family members of donors. Together, they work to build effective partnerships to implement organ donation leading practice in Australia.
ShareLife is fortunate to benefit from the expertise of a range of clinicians and medical professionals who donate their time to help us work towards implementing organ donation leading practice in Australia.